Temple Drops Call Volume by 50% with Ivy.ai

Whenever a vendor says 'trust me, it's simple, just a few lines of code' it's never that simple, but with Ivy.ai it was.
The student lifecycle is interconnected. Therefore, universities need to consistently be in a position of readiness and put students at the center of decision-making. At Temple University, Ken Kaiser has leveraged AI technology since 2017 where he serves as the Vice President and CFO.
Identifying the Need
Kaiser noticed that the Bursar and HR offices needed help responding to the overwhelming volume of calls and emails received. The Bursar's office received a significant number of general questions related to topics such as payment deadlines and financial aid questions. "When you're dealing with students, every answer is life and death," Kaiser said. When they receive information, they want todouble- and triple-check it." From the HR side, university employees and retirees took up hours of valuable time per week asking questions related to payment cycles, insurance and reimbursement. These questions ultimately prevented Temple's HR staff from getting to the core of their jobs.

Temple wanted its employees to provide a consistent message to all inbound inquiries while providing great service. In order to reach their objectives, Kaiser needed a tool that could help his staff be proactive, rather than reactive in their outreach.
Implementation
Prior to onboarding with Ivy.ai, Kaiser expected a long, technical implementation process. When the team told him that it actually was as straightforward as installing a few lines of code on the website, he was skeptical at first, but he was pleasantly surprised to learn it really was that easy. "Whenever a vendor says 'trust me, it's simple, just a few lines of code' it's never that simple, but with Ivy.ai it was," Kaiser said.

One of the key factors in choosing Ivy.ai was that the point person in the HR staff or Bursar's office could complete implementation without burdening IT. This empowered his employees to embrace the upgraded technology and take a project management lead they could be proud of.
Results
Temple saw an immediate impact following its implementation of Ivy.ai. Call volume dipped 50 percent in the Bursar's office as the bot provided answers to important finance-related questions. As part of the stimulus plan to combat financial losses due to COVID-19, students were entitled to a portion of all payments sent to higher ed institutions. Kaiser noted that Ivy.ai helped Temple provide quick and consistent messaging to its 16,000 students who qualified for grants. The institution also created a FAQ page based on questions the bot received.

On the HR side, calls decreased 20 percent as employees and retirees noticed their questions being answered timely, with little delay. Meanwhile, the HR and Provost staffs note an easy-to-use interface with little to no learning curve, allowing them to focus more on their strategic responsibilities.
Looking Ahead

Kaiser believes the enrollment cliff will most impact the Northeast due to an increasing number of families in the region opting out of having children. In order to compete in today's market, institutions will need to differentiate themselves with superb customer service. For this reason, Temple is proud to be a long-term user of Ivy.ai's chatbot.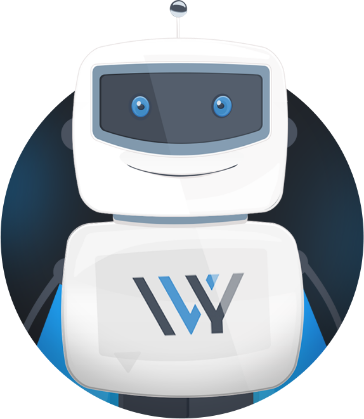 Visit Ivy.ai to learn more about AI chatbots and tools, and how they may help your college or university.
As the largest university in one of the nation's most iconic cities, Temple educates diverse future leaders from across Philadelphia, the country and the world who share a common drive to learn, prepare for their careers and make a real impact.