Higher education during the age of the 4th industrial revolution is in a state of widespread and rapid change. Universities seem to be in a constant cycle of redesign, innovating, and transforming teaching and learning. Much of this change is influenced by the same technologies disrupting the consumer market. Artificial intelligence, automation, omnichannel communications, and other technologies are redefining how we live and learn.
Remarkable changes in education are occurring on an unprecedented scale. And all of this was happening even before the COVID-19 pandemic.
The Covid-19 pandemic amplified the urgency for technological evolution. Within the last 3 months, we have witnessed a tsunami wave of efforts to implement digital transformation strategies that may have otherwise been left waiting for the "right time". The public health crisis has accelerated the demand for universities to move online and to support a diverse population of students anytime, anywhere. This requires rapidly scaling resources and improving the adaptability of your student services.
90% of U.S. Higher Ed Institutions Used Emergency Distance Education to Complete Spring 2020 Term
90%
~Bayview Analytics
Looking back on the rapid response to COVID-19, migrating educational services online during the outbreak has created new insights. The following whitepaper shares these insights, directly from leaders who are trailblazing during a historic crisis. Discover how AI chatbots support improving scale and adaptability during the COVID-19 impact and resulted in an impressive array of innovations.

Given the state and county stay-at-home orders, implementing live chat was critical in order to assist students and their parents with questions regarding billing, payments, and reimbursements
Four Pillars of Scale and Adaptability
Four Pillars of Scale and Adaptability
Nearly every organization in the digital age faces its fair share of risk. According to Higher Ed Delve, the capability of communications systems to anticipate threats is critical to ensuring universities are well poised to manage a crisis. The four pillars of scale and adaptability are critical to any plan to improve scale and adaptability.
Readiness
Readiness
The Covid-19 impact demonstrated readiness as a key strength of chatbots. Pre-planned responses to a variety of situations can be built into chatbots. Additionally, data can be imported from nearly any resource to be delivered on-demand. Including a chatbot as a part of a communications crisis plan vastly improves organizational readiness.
AI Chatbots provide a turn-key method to deliver communications and services quickly. Should a future event occur when support staff becomes strained and people are generally not available, a chatbot can help. Universities that already had chatbots in place were ready to roll out information with just a few mouse clicks.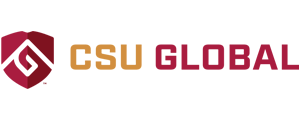 Learn how Colorado State University Global Campus leverages each pillar.
See More

Recovery
Recovery
As colleges and universities now begin to plan for returning to campuses and a more comfortable pace of operations, elasticity of communications is essential. Ivy.ai chatbots add the capability for organizations to update content in one place, and the chatbot automatically scans for new and changed information. Maintaining the confidence and trust of the student community during a crisis is key to a successful recovery. As ongoing communications change and evolve, chatbots provide an ideal mechanism to maintain adaptability and scale.
Response
Response
Covid-19 disrupted the typical daily operations for many colleges and universities. As a result, students, faculty, staff, and community members required immediate and adaptive communications, made on the fly during the planning and response. In some cases, institutions found it necessary to send out information even before having all the answers. A chatbot integrates into a communications matrix providing an instantaneous response. Rapid response is needed to demonstrate to your community that student needs are being taken seriously.
Reassurance
Reassurance
After launching an initial response, crisis management teams suggest gathering information for identifying the elements needed in an action plan. Chatbots can be used to collect real-time information regarding the critical questions being asked. By collecting this data from students, faculty, and staff institutions universities can pinpoint what the items of concern are. This level of precision can help reassure learning communities about the pertinent items without doing guesswork. Since not all questions can be anticipated. A traditional FAQ webpage assumes all the questions are already known. Dynamic and user-directed information ensure universities provide the greatest transparency and that corrective action is perfectly crafted in communications.

We launched 'Live Chat' during COVID-19," Wilson says. "It provided another avenue of support for students, who could go onto the website and have immediate interactions. Students who used this feature found it very helpful
As the impact of the COVID-19 pandemic continues to unfold, faculty continue to work with a sense of discomfort and uncertainty regarding the preparedness of institutions. Implementing an Ivy.ai chatbot and following the 4 pillars of scale and adaptability may reduce this anxiety. AI chatbots provide an innovative support system that scales instantly. A chatbot supports online learning and is highly adaptive meeting the complex needs of students.
In a survey of 641 U.S. Institutions, 51% of respondents reported an online information hub would have better eased the transition to online learning. Further, 61% of respondents asserted that greater access to digital material would have improved teaching and learning (Bayview Analytics, 2020). In the case of San Diego State University, AI chatbots provided an ideal mechanism for providing quick answers and in-depth information.
Ivy.ai has been at the forefront of Chatbot technology since 2016. Learn more about adding an affordable, turn-key chatbot to enhance students' services at your institution by visiting www.ivy.ai.
Ready to help your school master scale and adaptability?
Request a Demo

About the Authors

Mr. Mark McNasby is the CEO of Ivy.ai.
Mark can be reached by email at mark@ivy.ai.

Dr. Ryan Cameron is the Vice President of Strategic Innovation at Ivy.ai.
Ryan can be reached at ryan.cameron@ivy.ai.
Visit Ivy.ai to learn more about AI chatbots and tools, and
how they may help your college or university.
Sources:
Bayview Analytics - "Digital Learning Pulse Survey"; Deloitte - "Readiness, Response, and Recovery" Higher Ed Delve - "Campus Crisis Management and Communication"