Wisconsin Discovers Critical Student Insights with Ivy.ai
Since implementation, the bot has responded to more than 45,000 messages.

[Implementing Live Chat during a pandemic] was valuable because there were so many rapid changes, that it allowed us to keep up.
The student lifecycle is interconnected. Therefore, universities need to consistently be in a position of readiness and put students at the center of decision-making. At University of Wisconsin-Madison, Karla Weber has leveraged AI technology since 2018 where she served as UWM's Communications Manager in its Office of Student Financial Aid.
Identifying The Need
In 2017, Weber met with the Ivy.ai team at a conference for higher education. The university empowered Weber with the budget to look for solutions that could improve their existing workflow with enhanced service for students. Given the success of chatbots in the private sector, Weber envisioned the potential Ivy.ai would have with UWM. Wisconsin also recently revamped its website so further upgrading the student interface was a logical next step.
Implementation
Wisconsin implemented its bot in the Spring of 2018. As a one-person department, Weber looked forward to keeping the website hands off and providing students with the flexibility to either interact with the bot or engage in live chat. She noted that the solution was surprisingly easy to introduce given that UWM is a large, Big 10 campus.
Results
Within the first few months of using the bot, Wisconsin received valuable data from new student questions that the administration previously hadn't even considered. The bot enabled Weber to challenge basic assumptions and exposed communications blind spots such as financial aid questions, in addition to finding topic popularity and patterns throughout the year.

One of Weber's most eye-opening insights was the fact that students were referring to tuition deposits as down payments, which allowed the university to adapt its language on the website so it resonated with students. Another added benefit was the bot's ability to run almost autonomously and do a lot of the legwork to ease the burden off Weber's plate.

When Covid-19 forced the university remote, Weber easily pivoted Wisconsin's communications so students could talk back-and-forth with live agents. "This was valuable because there were so many rapid changes, that it allowed us to keep up."
Since implementation, the bot has responded to more than 45,000 messages. Nearly half of those inquiries were directed to Financial Aid, which the bot responded to with 95% accuracy. The bot has also provided after hours support for thousands of students who needed assistance with financial aid questions.


Looking Ahead
Due to the success Weber had with quickly deploying the live agent functionality, she plans to roll it out in a greater capacity. She is also excited about introducing Ivy.ai to other departments on a longer term basis because her experience has been that Ivy.ai is forward-thinking, so she believes it can continue meeting her needs in the future.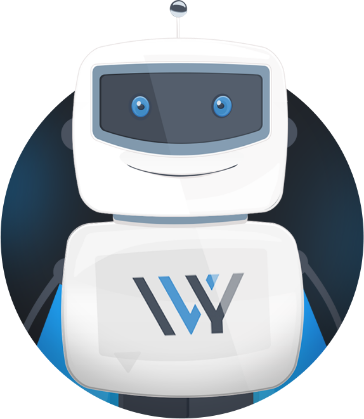 Visit Ivy.ai to learn more about AI chatbots and tools, and how they may help your college or university.
The University of Wisconsin–Madison is a public land-grant research university in Madison, Wisconsin. Founded when Wisconsin achieved statehood in 1848, UW–Madison is the official state university of Wisconsin and the flagship campus of the University of Wisconsin System.